Benefits of aerial LiDAR technology beyond the norm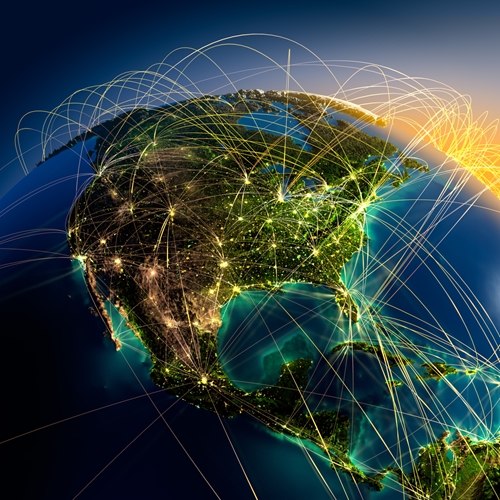 There are many types of airborne laser scanners. Some use LiDAR technology while others use imaging sensors to gather information on external environments and spaces. These tools are often used by land surveyors to collect accurate data for corridor mapping, land management, agriculture and topographic mapping, but aerial LiDAR mapping can be used for much more. Archeologists, anthropologists and land conservationists are using this type of 3D laser scanning technology to gather information on historic sites from the air.
Using aerial LiDAR to unearth the past
Archeologists at University College Dublin in Ireland and researchers at the Chengdu Center of the China Geological Survey in China and the University of Bristol in the U.K. used aerial LiDAR to determine if certain sites possibly held archeological or geological interest to researchers and paleontologists.
According to University College Dublin, six archeologists and 20 volunteers were able to start excavating a Druid festival site after laser scanners and geophysical measurements uncovered the site. The data showcased that there were two forts on the site, one built on top of the other, and there were many enclosures at the site throughout its use.
Stephen Davis, an archeologist at the university and one of the leaders of this particular excavation, said laser scanning was critical to giving the researchers the information they needed to prepare their excavation of the site.
"We have already investigated the site using airborne laser survey and geophysical techniques but no excavation has taken place so far," Davis said. "These surveys clearly reveal that the site has several different phases of monumental enclosures and we believe them to be associated with festivals and rituals potentially dating back as far as 1,000 B.C."
Aerial LiDAR was also important for a discovery in China's Yunnan province, according to online science resource Live Science. Michael Benton, a paleontologist at the University of Bristol, worked with Qi-yue Zhang, a member of Chengdu Center, to map tracks of a certain marine reptile from the Triassic era. According to Live Science, Zhang discovered the tracks, and the team of researchers later employed aerial LiDAR and photos of the area to determine the tracks were from predatory reptiles from the Triassic period called nothosaurs. The tracks provide evidence about how the nothosaurs swam compared to other marine reptiles living during the same time.
Innovative aerial LiDAR tools also essential for the continuation of critical research into the Earth's past.
Historical sites: Learn how SGM can bring cutting edge technology to bear on presenting your historical site to visitors in ways never before seen with our 3D imaging services.